Project Status
Here's the current project status:
The Ludlow Run project is in the planning phase. MSD has contracted with an outside engineering firm, Arcadis, to assist with this work. The planning phase, which is used to evaluate the feasibility, cost, and impacts of a proposed project, precedes the design and construction phases.
The following are anticipated planning milestones:

Data Review and Collection (completed).
Existing Collection System Model Review (completed).
Hydraulic Model Update and Calibration - by Fall 2023.
Business Case Evaluation - by October 2023.
This schedule is subject to change and will be updated periodically.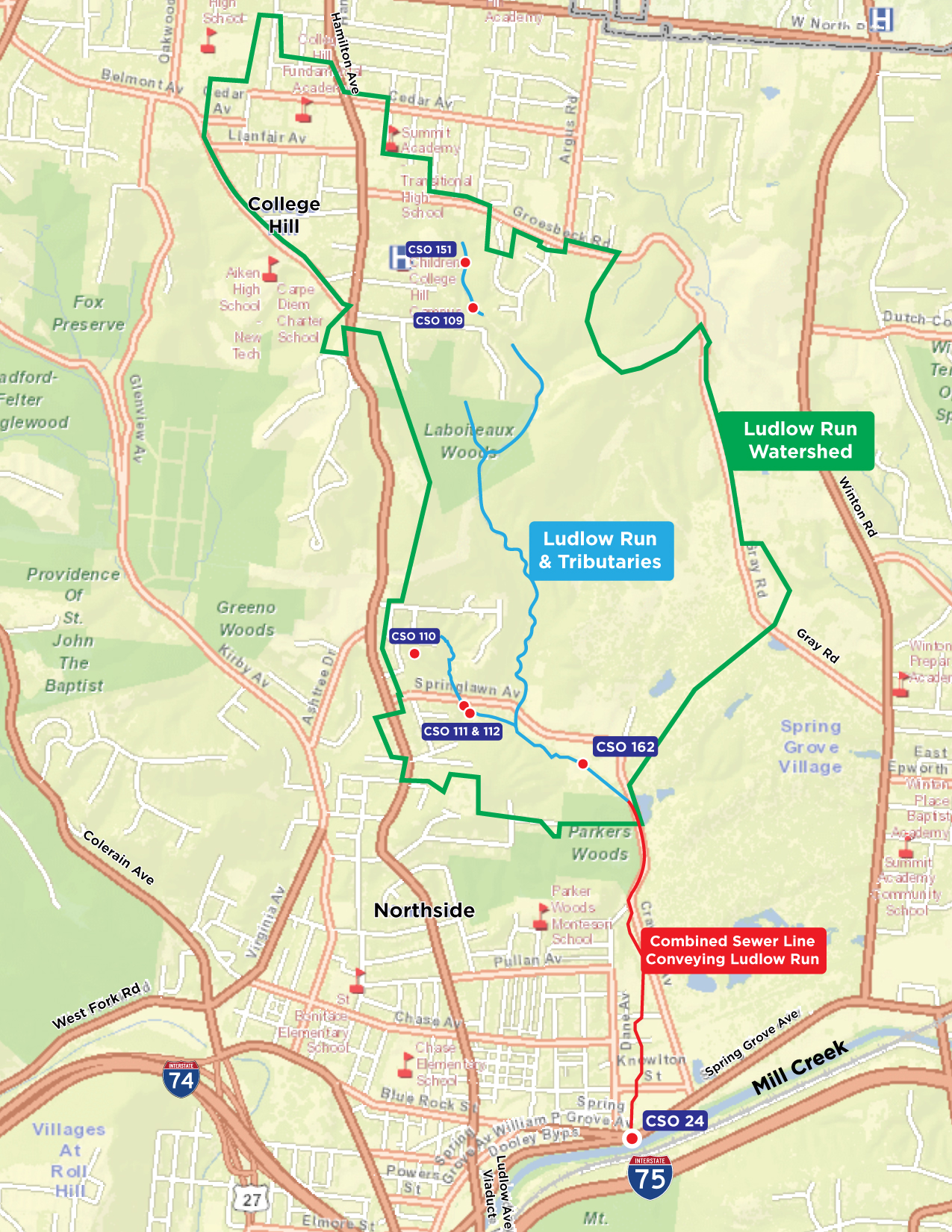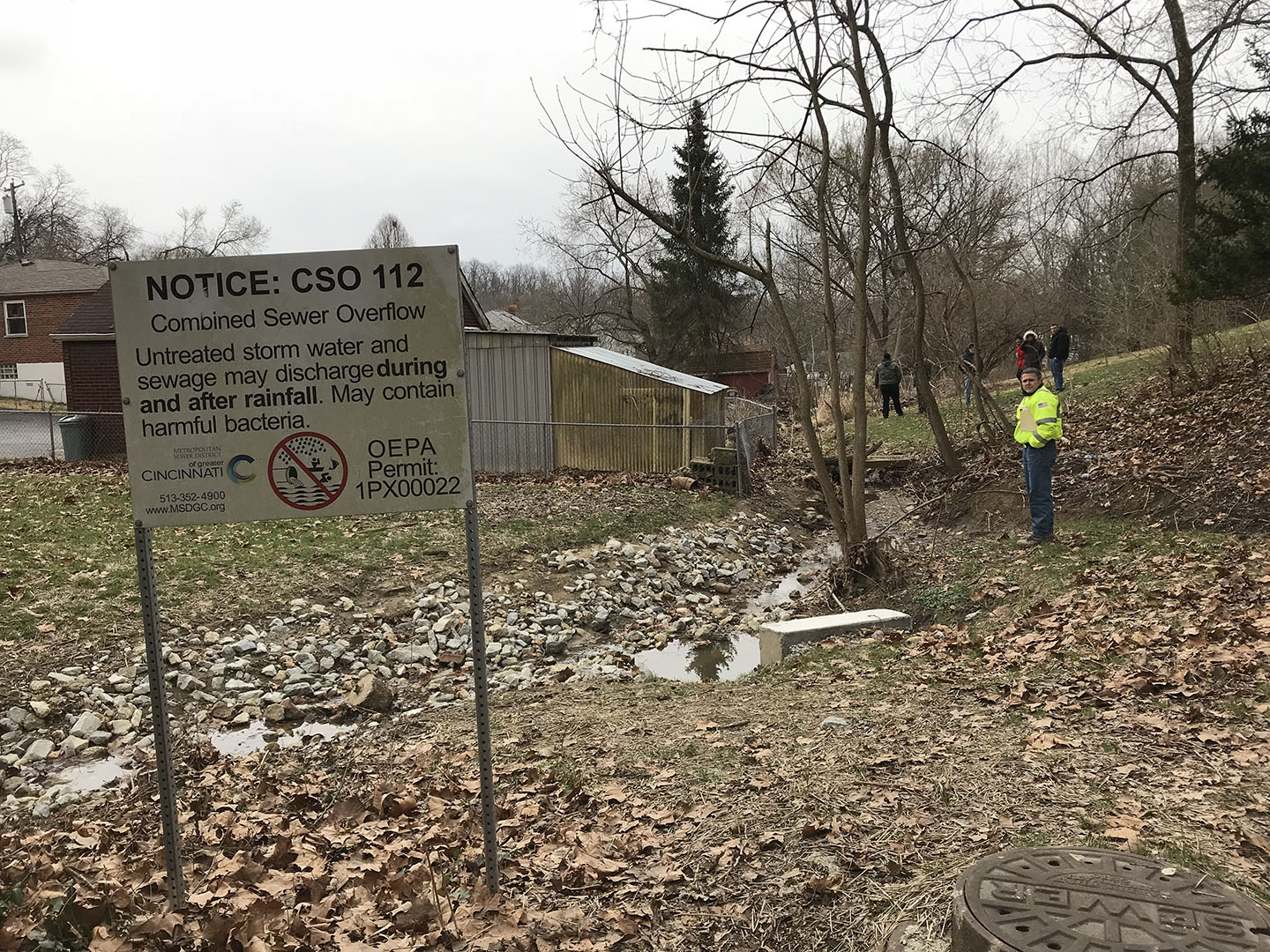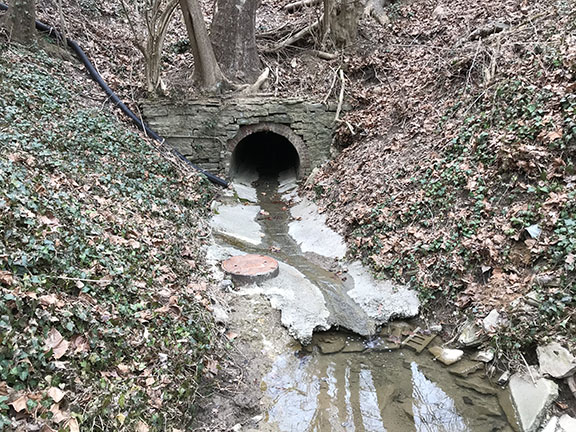 Overview
The Ludlow Run watershed is located west of I-75 and overlaps the Cincinnati neighborhoods of College Hill, Northside, Spring Grove Village, and Winton Hills. The watershed was named after the Ludlow Run stream, which conveys rainwater and natural drainage to the Mill Creek. Most of the CSOs in this watershed are located in Northside and College Hill. The CSO 24 outfall is located on the west bank of the Mill Creek near the intersection of Spring Grove Avenue and Dooley Bypass in Northside.