Waste Haulers
Waste haulers bring hauled waste such as sanitary sewage, grease, and industrial wastewater to an MSD-approved discharge location for treatment. Waste hauling is managed by MSD's Compliance Services division, Commercial Waste group.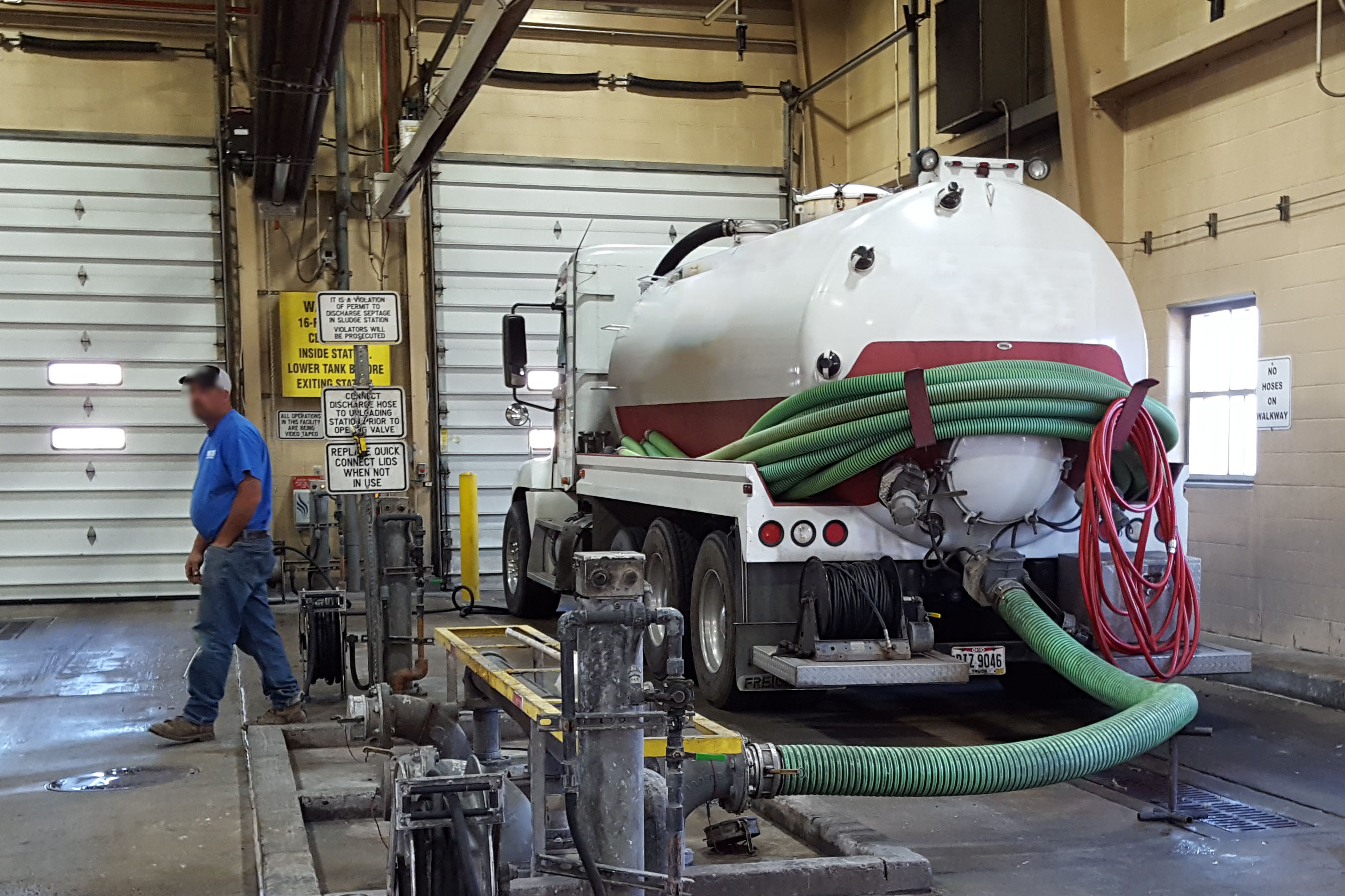 MAKE A PAYMENT
MSD accepts cash, checks, or online payments for hauled waste disposal fees.
LIST OF PERMITTED WASTE HAULERS
This is a list of waste haulers that are registered with MSD and permitted to discharge sanitary, commercial, and industrial waste at MSD facilities. Refer to the haulers with an X in the column to identify which waste streams the waste haulers are permitted to haul. Any hauler with an X in the commercial column is permitted to haul industrial waste after Waste Characterization review.
List of Permitted Waste Haulers
BONDING DOCUMENTS
All permitted waste haulers must be bonded to enter and discharge into the MSD- approved discharge location. All new bonds must include volume verification certification.
Waste Hauler Bond Application This is a bond form for industrial, commercial, and sanitary waste haulers. The bond ensures that any potential damage caused by a waste hauler at an MSD-approved discharge location is backed by said bond, and that MSD can be compensated for damages.
Renewal Instructions for Waste Haulers This is the letter informing haulers of the annual bonding due date, annual vehicle permit fee, and the fee for disposal of sanitary and commercial hauled waste. At this time, applications are being accepted for 2023 bonds.
PERMITTING DOCUMENTS
All waste haulers must have a permit to discharge to MSD.